Family Lawyers Grand Rapids Mi
Our practice areas developed to meet a changing global marketplace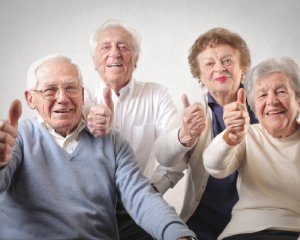 FAMILY LAW ATTORNEY GRAND RAPIDS MI
The Law Offices Of Sean Patrick Cox, PLLC — Experienced Legal Representation For Families
When your family's requirements change, it is necessary you seek representation from an expert family law attorney Grand Rapids, MI, who is ready to defend your best interests. At our law firm, we take time to hear our clients' needs out and make sure we create strategies that will achieve the best possible outcomes.
We are The Law Offices of Sean Patrick Cox, PLLC, and we represent clients throughout Michigan state in family law matters. Our lawyer is also licensed to practice in the states of Florida and often represents clients from those regions.
We Represent People In A Varied Range Of Family Law Matters, Including
An Experienced Family Law Firm Serving in Grand Rapids, MI
Family law concerns can be emotional, overwhelming, and undeniably stressful. There are numerous decisions clients have to make along the way – decisions that will impact you and your family for a long time to come. 
If your family members face a contentious dispute, a divorce, or any other concerns at the Michigan courts, rest assured that family lawyers in Grand Rapids, MI, at the Law Offices of Sean Patrick Cox, PLLC can help you through this difficult time.
Our law firm has assisted countless families in legal issues, so you can be confident that our family law attorney in Grand Rapids, MI, has what it takes to handle your case fairly and favorably.
Our Grand Rapids family lawyers ensure every client receives the one-on-one consideration and personalized assistance they deserve. We are sympathetic and understanding of our clients' requirements and adept at creating efficient trial and negotiation strategies to achieve desired results in the court of appeals. Our goal is to advise and advocate for those experiencing a stressful and challenging period in their lives at our divorce law firm.
As the premier family lawyers in Grand Rapids, MI, we serve families across the state. Our knowledgeable Michigan family attorneys will take the time to thoroughly understand your case before devising a legal approach focused on achieving your aims. Every step of the way, our lawyers will be there to guide you and assist you in making informed choices with your family's requirements in mind.
Whether you are thinking about divorce, face issues of parental alienation, domestic violence matters, or other family law requirements; it is vital to have a skilled family law attorney in Grand Rapids, MI, in your corner. At our law firm, clients faced with family law issues can rely upon the expertise and legal knowledge of attorney Sean P. Cox, who has practiced for over 25 years and has successfully tried sensitive cases.
FREQUENTLY ASKED QUESTIONS
Family law is comprised of divorce law, custody law, parenting time disputes, alimony disputes, child support disputes and change of domicile issues.
The family law attorney you hire to describe you is your choice & you should feel positive about your decision. The Law Office of Sean Patrick Cox strongly encourages you to consult other family law attorneys & compare our fees and hourly rates as well as the information we provide you with that of our peers.
Grand Rapids family law attorneys are familiar with the problems that arise when parents decide to divorce and seek custody arrangements.
CONTACT A MICHIGAN FAMILY LAW LAWYER
Talk with a family law attorney in Grand Rapids, MI, today about by calling us at (616) 942-6404. Schedule your free consultation here with one of our attorneys servicing Grand Rapids, Kalamazoo and West Michigan.