DIVORCE
Our practice areas developed to meet a changing global marketplace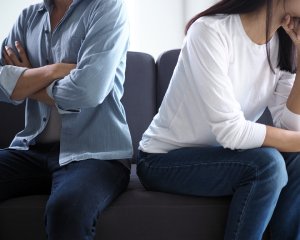 DIVORCE ATTORNEY IN GRAND RAPIDS MI
Assertive Legal Counsel From An Experienced Family Law Attorney
Divorce affects many different people. From divorcing spouses to children, it can be a difficult time for all parties. If you are contemplating the idea of a divorce or have already filed, our law firm will provide the guidance you need to get through the situation.
The Law Offices of Sean Patrick Cox, PLLC, has located in Grand Rapids Mi, Michigan and represents clients in a range of family law matters, including divorce, child custody, parenting time, spousal support, property division and modifications.
Our divorce attorney in Grand Rapids, MI is licensed to practice in Michigan and Florida, and he frequently represents clients residing in both states. If you value sound legal advice from an experienced lawyer, choose our firm.
A KNOWLEDGEABLE GRAND RAPIDS DIVORCE ATTORNEY
We represent men and women equally in the divorce process, and we have handled cases that include divorce with children and divorce without children. Because we are experienced in handling a range of divorce cases, we understand how to provide effective and efficient representation for our clients. We can personally tailor our legal services to meet your needs. We will work diligently to make sure that we reach a resolution that is in your best interests.
At our firm, we handle both contested and uncontested divorces. Our divorce attorney in Grand Rapids, MI has tried close to 100 cases and has years of experience handling motions and evidentiary hearings. In his experience, he has also developed the necessary negotiation skills to advocate for clients. Negotiations are always used as a first attempt. If a settlement cannot be reached, we will stand up for you in the courtroom. We are ready and able to help you with all aspects of your divorce, including:
We also handle collaborative law (collaborative divorce) matters, which is divorce through mediation. Here, a neutral third-party mediator assists all parties in the negotiation process, and each party retains his or her own legal counsel. This is a good approach for parties who agree on the division of assets and are on the same page regarding custody. This is a confidential process that is often less costly and time-consuming than litigation. Contact our firm for more information on collaborative law.
Divorce Process in Michigan
The divorce process in Grand Rapids, Michigan, varies for every family, depending on each family's circumstances and priorities. To understand what to expect, our divorce attorney in Grand Rapids, MI, is here to walk you through the necessary steps each case has to follow. The legal process outline remains the same, and so do the basic requirements used by courts to interpret the law. 
The divorces in Michigan can be 'no-fault' ones, meaning it is not required to demonstrate that a spouse committed a wrongful act for the divorce to be granted. In case of any wrongful acts by the other spouse, like domestic violence, infidelity, etc., the divorce hearing and settlement conditions' demands will change. A Grand Rapids divorce attorney can aid you in sorting out the requisite details of your case.
But in a no-fault case, as divorce is a unilateral choice (unlike, in cases of criminal defense), so if one of the spouses demands a divorce, the court may grant it, even when faced by any opposition from the other. The spouse is expected only to prove to the court that 'a breakdown of the marriage relationship has occurred.'
But before the filing of a divorce, it is necessary to determine your eligibility to file for a divorce. To obtain a divorce in Michigan, at least one of the spouses must have resided in Michigan for a minimum of six months before the filing.
After verifying eligibility, a divorce complaint is then filed. The divorce complaint is a written legal document to begin the process. Divorces, both contested and uncontested, are not granted before a final court hearing to ascertain the accuracy of the statements given in the complaint. 
A judge can decide all of your divorce issues, or it is highly recommended that you and your spouse can reach an agreement with the help of a Grand Rapids divorce attorney.
Contact An Experienced Michigan Uncontested Divorce Attorney
Talk with a divorce attorney in Grand Rapids, MI today by calling us at (616) 942-6404. Schedule your free consultation here with one of our attorneys servicing Grand Rapids, Kalamazoo, and West Michigan.
FREQUENTLY ASKED QUESTIONS
Sean Patrick cox. Is the best divorce attorney in grand rapids MI. We represent men and women equally in the divorce process, and we have managed cases that include divorce with children and divorce without children.
There is a minimum waiting period of 60 days from the filing of the initial complaint for divorce without children. There is a minimum waiting period of 6 months from the filing of the initial complaint for a divorce with a child or children. In any event, State law requires that all divorces be completed by settlement or trial within one year of the filing of the initial complaint. The issue of how long a divorce will take to complete (between 6 months to a year) is determined by the ability of the parties to compromise and resolve their issues. If the parties cannot resolve their issues, a trial may be required.
Hiring a divorce attorney is one of the most important investments you should and will ever make. The issues at stake are too critical and they effect all aspects of your future financially and emotionally. If there are children involved, you need an experienced attorney to protect your rights to custody, parenting time and a reasonable child support arrangement. Even if you and your spouse do not have children, or grown children, the same important financial issues are at stake. You need an attorney to guide you so that a fair division of assets occurs, including retirement accounts, home equity, real property division, spousal support issues, business valuations and divisions as well as personal property division.
For the best representation, you should hire an experienced law firm. The more years of practice a firm has, the higher their hourly rate. However, that experience results in less billable time and at the end of the process is actually less expensive. And with better results. Avoid hiring a firm with a combined experience of less than 25 years. This is not to say there cannot be good firms with less, but the overwhelming truth is that there is no substitute for experience. Equally as important would be a thorough analysis of reviews. Look for high volume and high quality. People are not afraid to share their personal experiences and if you see a consistent pattern in reviews, you can rest assured that will likely be your results as well.