ASSET PROTECTION / ESTATE PLANNING WILLS AND TRUSTS
Our practice areas developed to meet a changing global marketplace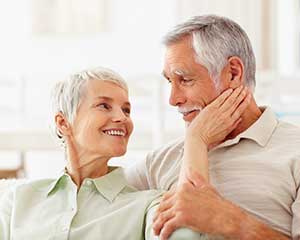 ASSET PROTECTION / ESTATE PLANNING WILL TRUST ATTORNEY
Effective Methods for Asset Protection and Estate Planning
Wills and trusts are vital instruments for individuals who want to be ready for the future. But, these instruments are only a single facet of the overall estate plan. It is also important for everyone to use revocable living trust plans and other ways for asset protection to extend the property that you might ultimately bequeath to your heirs.
Sean Patrick Cox, Attorney & Counselor at Law, can help you devise an asset protection plan that meets your needs, as well as the needs of your family.
Effective asset protection can limit your estate's exposure to taxes, creditors, and probate process issues that could arise in the future. Our law firm can assist you in exploring your alternative in a timely and careful manner.
PRACTICAL ASSET PROTECTION AND TRUST PLANNING
Our first step in creating a plan for asset protection and trust planning is to deliver a comprehensive review of a client's assets and holdings. Each client is different, and it is imperative that we study assets, saving accounts, and all data accurately.
We ask our clients what their goals are, who is going to have control of the trust assets, and how they want their affairs to be handled in the future. We will also look at susceptibility to risk, exceptional needs, and other key determinants that may impact how your trust and estate plan is formed. We will be completely focused and devoted to your individual requirements.
HONEST, TRUSTWORTHY, AND COMPASSIONATE TRUST AND ESTATE PLANNING ATTORNEY
In estate planning, wills, and trusts, peoples' vulnerability is brought to the front, as this planning involves electing people to do the tasks that you are as of now able to do yourself.
Trust planning and probate processes call for our compassion. Yet most times, in our fast-paced and often separated world, this simple fact can be easy for the experts and even loved ones to overlook.
In the setting of kindness, estate planning wills and trusts in Grand Rapids Mi take on a broad meaning. It can become a period of time to fully rejoice in life while accepting and becoming comfortable with the reality of approaching loss.
Compassion aids in this process because when it is evident in law practices, we've observed that it enables the surviving spouse and the entire family to function with grace and peace. In this way, when you display compassion towards others, you get to receive it for yourself.
Every estate plan is unique, while the process is the same for every client. The estate plan for every client is different because every client is different. A lawyer can help you understand the types of assets you have, including qualified terminable interest property, and help you with a financial planner.
That is the most significant and compelling approach that estate planning and wills are not commodities that can be purchased online. Every client presents a unique circumstance. Each client's assets and estate are different, and every family is distinctive, as well.
Due to these distinctions, an individual estate plan must be exclusively designed and drafted for each client. This is not to indicate that there aren't similar circumstances, but rather to stress that every family and client is unique.
While each client is different, causing each estate plan to be singular, the why of the estate planning process is always the same. Every trust and estate planning attorney in Grand Rapids Mi who specializes in estate planning has a set planning process that generally applies to every client.
Estate planning doesn't start and finishes with a last will. An estate planning, estate planning, will trust attorney in Grand Rapids Mi practicing in this field will also outline living trusts and other types of trusts like q-tip trust, generation-skipping trust, credit shelter trust.
They help draft powers of attorney and form a plan to mitigate or avoid probate and estate taxes when a spouse dies, and strive to ensure that your life's savings are safe from your beneficiaries' mortgagers following your death.
An estate planning attorney needs to have the expertise and specialized experience to assist you with your family and financial situations, le naming a successor trustee, helping with revocable or irrevocable trusts.
Look for an estate planning attorney :
Who makes you feel secure and creates the trust for you to share intimate details of your life,

real estate

, and businesses, so your estate plan can meet all of your expectations and needs.

Ws well-versed in the laws of your state. Else, your estate plan could finally be deemed void by the court.
LEARN MORE ABOUT ASSET PROTECTION SOLUTIONS
Talk with a lawyer about asset protection and trust planning by reaching us at (616) 942-6404. Schedule a free consultation here with an attorney from our firm servicing Grand Rapids, Kalamazoo, and West Michigan.
frequent search: trust and estate planning attorney,estate planning will trust attorney,estate planning wills and trusts