NURSING HOME MEDICAID LAW
Our practice areas developed to meet a changing global marketplace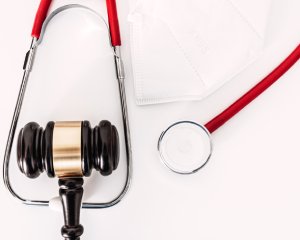 NURSING HOME MEDICAID MYTHS
Nursing home costs can be a very large burden on any family. That is why it is so important to know the facts from the myths. By dealing with a knowledgeable Medicaid planning attorney in the Grand Rapids area, you are able to protect your assets and use Medicaid to pay for a majority, if not all, of your nursing home costs.
At The Law Offices of Sean Patrick Cox, PLLC, we have more than 25 years of experience helping families and individuals who are in need of nursing home care and want to find out how to use.
Medicaid to pay their expenses. Contact our Michigan law firm to find out the differences between the facts and the myths of nursing home planning.
EXPLAINING THE MYTHS BEHIND NURSING HOME MEDICAID PLANNING
There are many myths associated with nursing home planning. We can help you set the record straight no matter what you have heard about Medicaid laws in the past, including
No matter what rumors you have heard regarding Medicaid and nursing home planning, we will set the record straight. From "ladybird deeds" to shifting assets to a spouse, we know all of your options and can guide you down the right path.
Protect Your Assets With Medicaid Planning
Talk with an attorney today about protecting your assets with medicaid by calling us at (616) 942-6404. Schedule your free consultation here with one of our attorneys servicing Grand Rapids, Kalamazoo and West Michigan.