ELDER LAW
Our practice areas developed to meet a changing global marketplace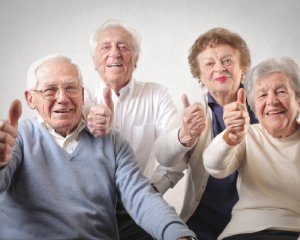 ELDER LAW ATTORNEY GRAND RAPIDS MI
The Law Offices Of Sean Patrick Cox, Pllc — Advocating For The Elderly
When an elderly family member is in need of assistance, it is critical you work with an experienced lawyer for your legal needs. By contacting an experienced elder law attorney in Grand Rapids, MI, you can ensure that your loved one's best interests are protected. At our law firm, we will advocate on your behalf.
We are the legal advice team at The Law Offices of Sean Patrick Cox, PLLC, and we represent clients, throughout western Michigan, in estate planning and elder law matters.
Our firm is led by attorney Sean Patrick Cox, a lawyer with more than 21 years of experience. Many of our clients are senior citizens who live in Michigan for much of the year but move to Florida during the winter months. Our attorney is licensed to practice law in both states, and he can provide full-service legal counsel to Michigan and Florida residents.
From our offices in Grand Rapids, Martin and Portage, we represent clients in elder law and estate planning matters, including
HOW WE UTILIZE A FULL NETWORK OF RESOURCES
To better serve our senior clients and their families, our Grand Rapids elder law firm utilizes an extensive network of resources, including veterans benefits experts, professional home care providers, assisted-living centers and nursing homes. This allows us to provide comprehensive elder law representation in Grand Rapids, Michigan. While it is our goal to keep seniors in their homes whenever feasible, we recognize this is not always possible. If a nursing home is necessary, our Michigan elder law lawyer has the resources to help your family find one that suits your needs and will put your mind at ease.
With our experience in elder law in Grand Rapids, MI, we dedicate all our resources to make the lives of our senior citizens more comfortable. Senior citizens face a myriad of legal issues that can be difficult for them, and their family members, to deal with. The complexity of legal matters is often the leading cause for the elderly citizens in Grand Rapids to just disregard them.
Every elder law attorney in Grand Rapids, MI, in our firm knows that these legal concerns are important and have a great impact on their lives. If ignored for too long, these concerns can even negatively affect the lives of their loved ones.
CONTACT OUR GRAND RAPIDS ESTATE PLANNING LAWYER
Talk with an attorney today about elder law Grand Rapids Mi and estate planning by calling us at (616) 942-6404. Schedule your free consultation here with one of our attorneys servicing Grand Rapids, Kalamazoo and West Michigan.
FREQUENTLY ASKED QUESTIONS
An Elder Law Attorney usually focuses on three important areas. The first is proactive estate planning to avoid probate, taxes and nursing home asset loss. The best approach to protect you and your family is to make sure you or your loved one, has a sold foundational estate plan, including the right trust or trusts, wills, durable power of attorney and related documents, in order to make sure that everything is in place in such a way that maximizes asset protection with thorough estate planning. The second area is any required probate in the event proactive estate planning is not in place. This can include probate estates, guardianship, conservatorship or protective orders from the probate court. The third area asset protection for a loved one that cannot live at their own home any longer. This area would include a comprehensive asset protection plan including applying for Medicaid for nursing homes, Medicaid Waiver for assisted living or independent living, and possibly VA benefits to help clients with government benefits after all asset protection measures have been implemented.
60 years old is the ideal age a person contacts an elder law attorney grand rapid Mi.
Elder law comprises three basic areas. First, estate planning, including revocable trusts, asset protections trusts (or irrevocable trusts), special needs trusts, wills, durable powers of attorney, patient advocate documents, HIPAA releases and deed planning. Second, is all aspects of probate court including probate litigation, as well as guardianships and conservatorships. Third, is asset protection planning as well as applying for assistance with Medicaid, Medicaid Waiver, and Veterans benefits, if applicable.