MEDICAID / NURSING HOME PLANNING
Our practice areas developed to meet a changing global marketplace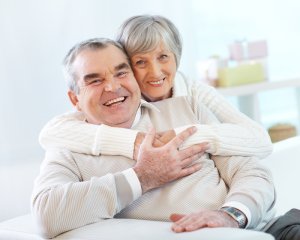 MEDICAID ASSET PROTECTION ATTORNEY
Advice That Protects Your Health and Your Finances
When a sudden medical crisis, or the initial diagnosis of a slowly progressing condition, generates the need for nursing home planning, it is crucial to have expert legal advice to guide you throughout the process. You will need to make critical decisions that could reshape your life, your finances, and the care you receive in the future.
At the law office of Sean Patrick Cox, Attorney & Counselor at Law, we have a Medicaid asset protection attorney
who helps children assisting parents, married couples, and individuals make the right decisions about nursing home care and their assets. You do not have to spend all of your wealth to be eligible for Medicaid. We can assist you in avoiding the costly mistakes and take you towards the solutions right for your situation.
We offer strategies and plans that protect your financial assets, your material and personal property and your life savings from being exhausted to a nursing home or the government. Do not suffer unnecessary anxiety about losing all the things you've worked so tirelessly for, with planning and saving all these years. We can take you through this difficult process and ensure that there are sensible ways to protect you, your family, and your family's assets.
Our attorneys work diligently to help clients who need the services of a nursing home or home care assistance to obtain Medicaid while guarding their assets. The key to an efficient asset protection strategy entails working with attorneys who have a meticulous understanding of the asset protection plans accessible.
They should also have a working experience of fully examining a client's revenue and assets, and any gifts, transfers, or financial transactions through the five-year look-back time before applying for Medicaid. This will be useful in avoiding any penalty periods or outstanding nursing home bills, which might have a dramatic impact on your asset protection strategy.
As your Medicaid asset protection attorney, we suggest various asset protection techniques that would be suitable for your requirements. Since a married couple's assets are all counted collectively, we work to find a solution that protects both you and your spouse. Depending on your financial circumstances, we help you find the right way to get the best possible long-term care while protecting the assets for your family.
For assets protection, we can use a few different techniques, like the application of irrevocable trusts, for the protection of assets in long-term care and incapacity preparation. Irrevocable trusts give you control and may even present tax benefits in circumstances where the transfer of assets is suitable.
A FULL-SERVICE ATTORNEY FOR MEDICAID PLANNING
Our law firm uses estate planning instruments such as special Medicaid asset protection trusts, special annuities, quitclaim deeds, and numerous other strategies to protect your assets. We can also talk about emergency planning and continuing nursing care contracts that will guarantee that your nursing home will not discontinue their care.
Even in the midst of a medical crisis, our attorney can handle all aspects of Medicaid planning and the application process. It is our goal to assist our clients and their loved ones recieve the care they require at this vulnerable period of their lives.
frequent searches: medicaid asset protection attorney
Talk With A Medicaid Planning Lawyer Today
Talk with an attorney today about medicaid and nursing home planning by calling us at (616) 942-6404. Schedule your free consultation here with one of our attorneys servicing Grand Rapids, Kalamazoo and West Michigan.
FREQUENTLY ASKED QUESTIONS
Medicaid asset protection attorneys help clients develop proactive plans to protect their assets from the devastating costs of a nursing home. No one plans to be in a nursing home, however, it is always best to hope for the best an plan for the worst. On a proactive basis, there are a whole host of estate planning options and other planning tools to help clients protect their asset from ever being taken by a nursing home or the government. The farther ahead we plan, the more we can protect. If a client has not planned ahead, there are still devices attorneys can use through annuities, promissory notes, special trusts, deeds, transfers to spouses and other methods that can be implement in order to protect client's assets.
Yes, Medicaid asset planning is not only legal, it is thoroughly vetted and reviewed by the State of Michigan as we must show the State a paper trail of everything we did on the asset protection side.
Everyone who is 60 years or older should meet with an Asset Protection attorney. Eighty percent of us our going to require long term care at some point in our lives. You have everything to gain and nothing to lose by meeting with an Asset Protection Attorney.