PROBATE & ESTATE ADMINISTRATION
Our practice areas developed to meet a changing global marketplace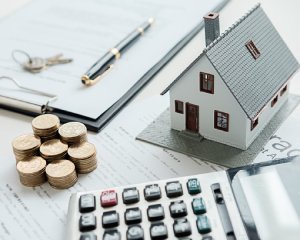 MICHIGAN PROBATE LAWYERS 
For families who have just been through the loss of a loved one, the thought of dealing with probate and estate administration concerns is not ideal. However, when it is required to go through the process of probate, it is critical for people to fully comprehend their situation and their alternatives in the estate administration process.
The law firm of Sean Patrick Cox, Attorney & Counselor at Law, handles all types of estate administration and probate matters for people in Michigan and Florida.
We can discuss your circumstances with you and explain all available options to help you make choices in your best interest. Our lawyers can also represent you in probate litigation. So, if you are searching for 'probate estate lawyers near me,' you know we are the best choice.
It's not uncommon for a loved one to pass away without an estate plan. In this situation, it's necessary that you reach out to a legal team that is experienced in estate administration. In difficult times, we are a firm of experienced probate estate lawyers who can help you navigate the complexities of the legal process and protect your loved one's legacy.
When a client is looking up queries like 'probate estate lawyers near me,' we hope to provide them with the best services possible. Letting our lawyers to handle the estate administration intricacies allows you to focus on your family during the very sensitive period.
Our probate lawyers will assist in guiding executors, trustees, family members, and heirs to make sure  that the probate process is a peaceful one for everyone involved.
EFFICIENT LEGAL SERVICE FOR PROBATE MATTERS
We work with estates of all sizes and provide trust administration services that are customized to our clients and their needs. These services include:
Marshaling estate assets

Arranging for payment of debts and taxes
Filing necessary court documents

Comprehensive, start-to-finish service
With proper estate planning, it may be possible to avoid probate and the unnecessary legal issues that often come with the process. Our firm can aid you in placing the vehicles to achieve this, with options revocable trusts, etc.
If you have any questions about the legal processes involved or are wondering what steps to take in the future, contact our firm of probate estate lawyers near you.
Talk With Probate Lawyers In Michigan
Talk with an attorney today if you are looking for a probate estate lawyers near me to know about probate and estate administration by calling us at (616) 942-6404. Schedule your free consultation here with one of our attorneys servicing Grand Rapids, Kalamazoo and West Michigan.
We fully understand that handling any legal matters concerning the death of a loved one can be a very stressful and emotionally challenging position. Whether you're interested in forming your estate plan or require assistance dealing with the probate process, our legal team can support you through it.
It's never too early to make a reliable estate plan that safeguards yours and your loved ones' best interests and assets. Contact our team of probate lawyers in Grand Rapids, Michigan for further assistance.
FREQUENTLY ASKED QUESTIONS
Sean Patrick Cox is the best probate estate lawyers in Grand Rapids MI.
Probate Court is where all disputes are litigated in front of the Probate Judge relative to probate estates, guardianships, conservatorships, will contests and trust contests, as well as all disputes related to trusts and wills.
A probate lawyer is needed anytime there is a petition filed and a hearing requested in probate court with respect to probate estates, guardianships, conservatorships, or will and trust litigation. If you are an interested family member, beneficiary, heir, or concerned family member, it is a good idea to hire a local lawyer. If you are taking a position that lines up with your siblings or other unified family members in any such dispute, then you only need one lawyer to represent the group that agrees with each other for long term care.