ESTATE PLANNING
Our practice areas developed to meet a changing global marketplace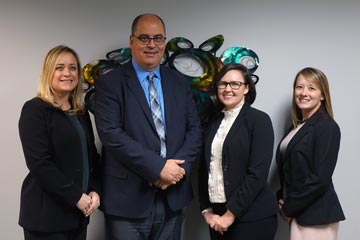 TOP GRAND RAPIDS ESTATE PLANNING ATTORNEY | ESTATE PLANNING
Tailored Plans To Meet Individual Needs
Everyone's estate planning needs are different. An estate planning attorney should have a definite plan for protecting your assets from probate, taxes, any other forms of government intrusion, creditors, irresponsible beneficiaries, and a host of other trespassers. Individuals with small and large estates alike need to have a plan that defends them from excessive taxes, to use strategies for minimizing tax vulnerability as much as they can for themselves and their heirs. For some, appointing a guardian for a minor kid is also a priority.
For others, prospectve medical care is the primary issue. No matter what your specific situation is, you need an experienced estate planning attorney in Grand Rapids, MI, to help you build an effective estate plan to protect your family and your interests.
At the law office of Sean Patrick Cox, Attorney & Counselor at Law, based in Grand Rapids, Michigan, we create personalized estate plans designed to meet each client's unique circumstances. With over 25 years of legal experience, attorney Sean Patrick Cox provides attentive service to clients in Michigan and Florida.
WHAT DOES ESTATE PLANNING INVOLVE?
We provide comprehensive estate planning in Grand Rapids, MI, including
Simple wills and pour-over wills

Revocable living trusts

Irrevocable trusts

Durable life insurance trusts or trusts that have specific purposes

Family cottage succession plans
Wealth transfer plan, even for high net worth transfers

General durable power of attorney

Patient advocate designation, sometimes called durable power of attorney, even for living wills and health care instructions

Probate avoidance
We also advise clients on Medicaid/nursing home planning, probate lawsuit, special needs planning, and asset protection trust planning.
Estate planning in Grand Rapids, MI, includes many different aspects. To discover what pertains to you and what does not reach out to our office. We will be happy to develop a plan that will serve your needs.
We give private counsel on all the phases of personal and financial planning. Our clients range from new couples starting a family to senior residents in retirement, from budding entrepreneurs to seasoned business owners. We are Grand Rapids estate planning attorneys that offer assistance to those with conventional planning requirements and to people who have unusual and challenging obstacles.
Death is inescapable for all of us. Facing an incapacity is plausible for many of us. And since taxes control almost everything we do, you will require an estate planning attorney in Grand Rapids, MI, to ascertain your legal requirements.
We help our clients plan for all of these with thorough counseling and practised management of wealth using our experience and application of existing estate planning regulations. As a top Grand Rapids estate planning attorney, Sean Cox and his firm will help you put your mind at ease.
In the estate planning process, we understand the client's goals, explore the client's personal and financial circumstances, outline their options in detail, and administer a course of action by composing the necessary documents and/or retitling related assets. Due to our background, we know the ins and out of estate planning in Grand Rapids, MI, and can help you steer the process with efficiency.
WHY BUILD AN ESTATE PLAN?
Estate planning is essential for several reasons. Estate planning
Allows the transferring of property without the added expense of probate

Defends your property against government intrusion or excessive taxation

Enables you to provide for prospective medical treatment should you become unable to express your wishes

Keeps your affairs private
Everyone needs a will, principally where children are concerned. However, in most cases, you will need more comprehensive estate planning. To discuss your specific conditions and concerns, reach out to our office and talk to a skilled estate planning attorney in Grand Rapids, MI.
Protecting What's Most Important To You
Talk with a top Grand Rapids estate planning attorney today by calling us at (616) 942-6404. Schedule your free consultation here with one of our attorneys servicing Grand Rapids, Kalamazoo and West Michigan.
FREQUENTLY ASKED QUESTIONS
Estate planning is an opportunity to get into place the right documents to protect your family from three invaders. First, you can avoid probate and the costs, headaches, and attorney fees involved with the probate court. Second, you can avoid excessive taxation by creating the right estate plan through the creation of revocable trusts, irrevocable trusts and other estate planning documents. Third, you can protect you life savings from being lost to the extremely high and growing costs of long term care, just by getting the right estate planning documents in place and implementing a proactive strategy.
An Estate Planning attorney will assist their clients in devising a collection of documents that will help them avoid probate altogether, avoid excessive taxation, and protect their assets from the rising costs of nursing home care and/or assisted living care. An Estate Planning attorney ensures their clients that they have a full proof plan to ensure that all of the clients assets are protected during their lifetime and that the clients full and complete wishes are carried out precisely after death.
You need an estate planning attorney to guide you through the ever changing probate rules, the court rules, and even the internal revenue code, to ensure you that you do not have to be entangled in a probate court during your life and that your family members do not have to go through the stress and cost of probate after you death. As equally important, you need an estate planning attorney to ensure that you do not lose your assets to excessive taxation, or the devastating costs of a nursing home or long term care.